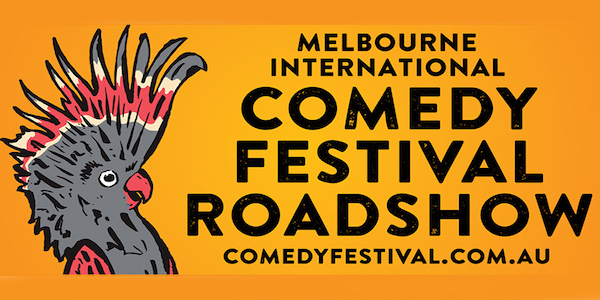 The Melbourne Comedy Festival Roadshow, join the travelling band of intrepid funny-makers as they take over  Australia, one town at a time.
Join a rotating cast of the finest local and international comedy talents for an evening of comedy like no other, hand-picked to bring the biggest and best belly laughs to audiences from Mildura to Mackay, Devonport to Dubbo.
For nearly twenty years the Melbourne International Comedy Festival Roadshow has home delivered the best of the Festival to towns and cities across Australia.
For three months of touring comedy madness, the Roadshow crew travels to over 80 regional destinations, bringing laughs to all corners of the great brown land.
It's silly, it's satirical, it's side-splitting. It's Australia's ultimate comedy roadtrip!
Date:
Wednesday 3rd June @ 7.30pm
Ticket Prices:
$46.00 Adults | $43 Concessions & Groups of 8+
To Book Tickets Click HERE