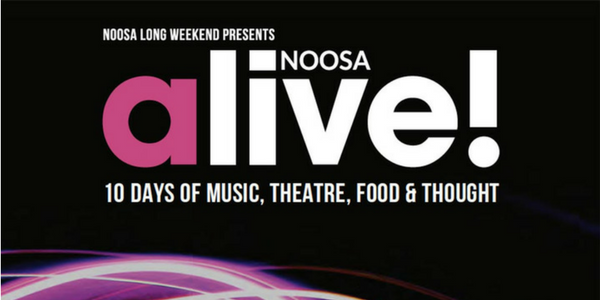 Noosa Alive an incredible 10 days and nights, of the best of the best in terms of artists, performers, authors, visual arts, film food and fun!
The 2019 Noosa Alive festival event program is really exciting, and truly there is something for all ages, tastes and price ranges on offer in this year's program.
Last year there were many Sold Out events and a Festival rush on 2019 event tickets is expected.
For further information on Becoming a Friend or Patron of the Festival, view Friends or Patrons information on Noosa Alive website.
We look forward to you joining us from 19th-28th July, 2019 for 10 magical days and nights of Music, Dance, Theatre, Food and Thought.
For the Programme Click HERE
Event tickets are bound to sell-out quickly so we remind you, 'snooze and you lose', so secure your event tickets now!
To Book Tickets Click HERE
Bring on the Show!