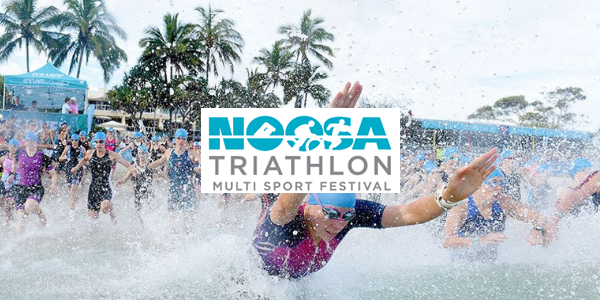 Noosa Main Beach will be the hot spot for action on Sunday 31st October when the Noosa Triathlon kicks off again.
With over 8000 athletes competing in the 1500 metre ocean swim, it will be a magical sight to see for the 25,000 plus spectators who come to watch, along with the additional national and international television viewers.
Every year national and international competitors and spectators flock to Queensland's shores to witness and take part in Australia's largest triathlon event the Noosa Triathlon, it's also the largest Multi Sport Festival of its kind in the southern hemisphere.
Today, the SUBARU Noosa Triathlon Multi Sport Festival is an annual three-day hallmark event, celebrating sports participation, healthy lifestyles, fitness and fun. With an irresistible mix of sport and entertainment coupled with sun, sea and surf in one of Australia's most popular destinations, Noosa, the event consists of various family, social and sporting activities for all ages and abilities.
The pinnacle event on the final day of the festival is the Noosa Triathlon. For more information click HERE
27th – 31st October 2021