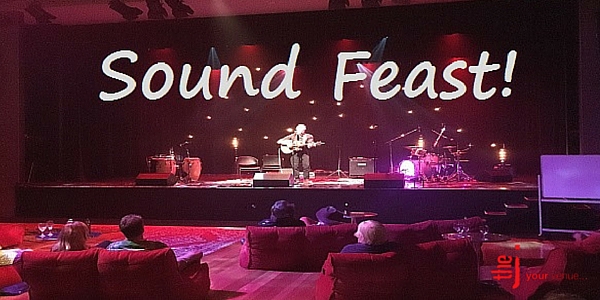 Join the BUZZ at the coast's hottest community concert event. Sound Feast. This concert is FREE and for the community.
It's a great opportunity to enjoy quality performances and connect with other music lovers.
Featuring awesome touring bands and the best local acts, this monthly extravaganza kicks off with an Open Mic section between 6-7.30pm, all ages. Sign-on from 5.30pm.
Featured Acts and Headline Bands 7.30-11pm. And the best bit – IT"S FREE!
Refreshments available. No unaccompanied minors please.
Contact: Jay Bishoff Jay – jaybishoff@gmail.com
Message from Jay:
I ran Peregian Originals for more than a decade. My vision for Sound Feast is kinda like….. an indoor, evening concert version of Peregian Originals. Come enjoy these terrific acts Live, at Noosa's premier concert venue. FREE! And… we got red bean bag couches in front of the stage, too…. See you there! 🙂 Jay